How Boral Empowers Team Communication & Accountability with Neo Intelligence
Company: Boral Concrete
Industry: Concreting
Location: Melbourne, Australia
Published: 16 August, 2023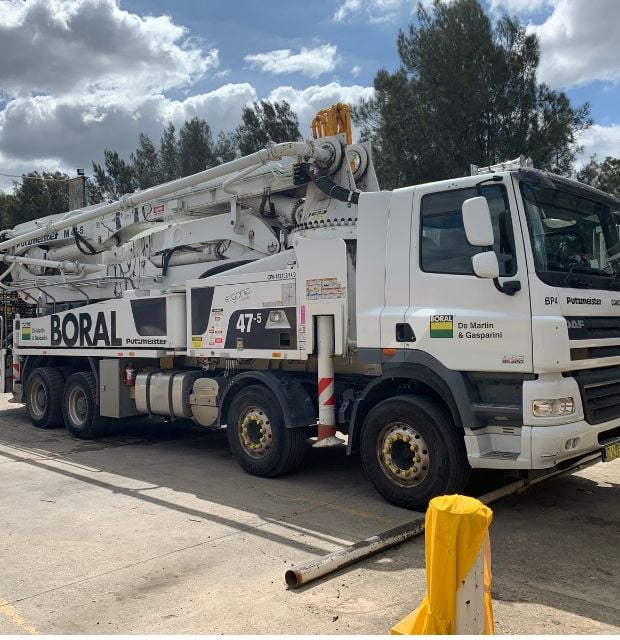 How SG Formwork Reduced Payroll Processing and Resource Allocation by up to 80% With Neo Intelligence
You've probably heard of them! Boral is the largest vertically-integrated construction materials company in Australia. With over 9,000 employees and contractors across operations span over 360 sites Australia-wide.
We chatted with the fantastic team at Boral Concrete Victoria, our clients since 2019, to learn more about the challenges they faced surrounding the Boral Concrete arm of the business, which operates a nationwide network of 'batching' plants to produce 'pre-mixed' concrete for use in all forms of building and construction.
The Problem – Zero Accountability, Miscommunication Woes & Masses of Manual Data
Like any large-scale construction company shifting to digitisation, Boral faced several logistic and communication challenges. Their big "ah-ha" moment for looking into construction management software occurred when the leadership team identified a lack of accountability for individual team actions, leading to communication breakdowns on multiple projects.
"If our company's volume kept growing, managing team communication would have become impossible. We were facing a lack of accountability and finger-pointing due to forgetfulness and miscommunication," said Felicity King, Control Officer at Boral.
Unsurprisingly, Boral's challenges went deeper than communication and coordination woes: Before using Neo, Boral had to advise each employee and subcontractor individually about their assigned location and manually track pump requirements. They needed to be more accountable and experienced forgetfulness among the team members. There was finger-pointing and a lack of ownership when mistakes or misunderstandings occurred.
They also faced duplication of data entry and relied heavily on paperwork, handwritten pump sheets, and time sheets. The pump operators have specific allowances for travel time and additional time at the end of their workday, leading to discrepancies in billing and costing. The process involved manually entering information into various systems, including Jobpac, leading to errors and inefficiencies.
Margaret Lawson, Payroll Officer, commented, "Before implementing Neo Intelligence, the payroll process was quite labour-intensive. It used to take two of us more than three days to manually enter all the payroll data, including details such as lunches, work during rainy conditions, and other allowances. Each piece of information had to be physically brought back to the office, calculated, and then meticulously entered into Jobpac and then cross-checked. With manual entry, there is also the opportunity for human error and lost and inaccurate information. Once we finished entering data and verifying it for one week's payroll, we immediately had to start the process all over again for the next week. It was an incredibly intensive and time-consuming process."
Boral anticipated that managing the company's operations would become even more difficult as the volume increased, leading to further difficulty managing increased volume. With manual processes and a lack of accountability, keeping track of materials, coordinating labour allocations, and handling project administration would be problematic.
These issues highlighted the urgent need for a more efficient and centralised construction management solution to optimise their processes and improve productivity.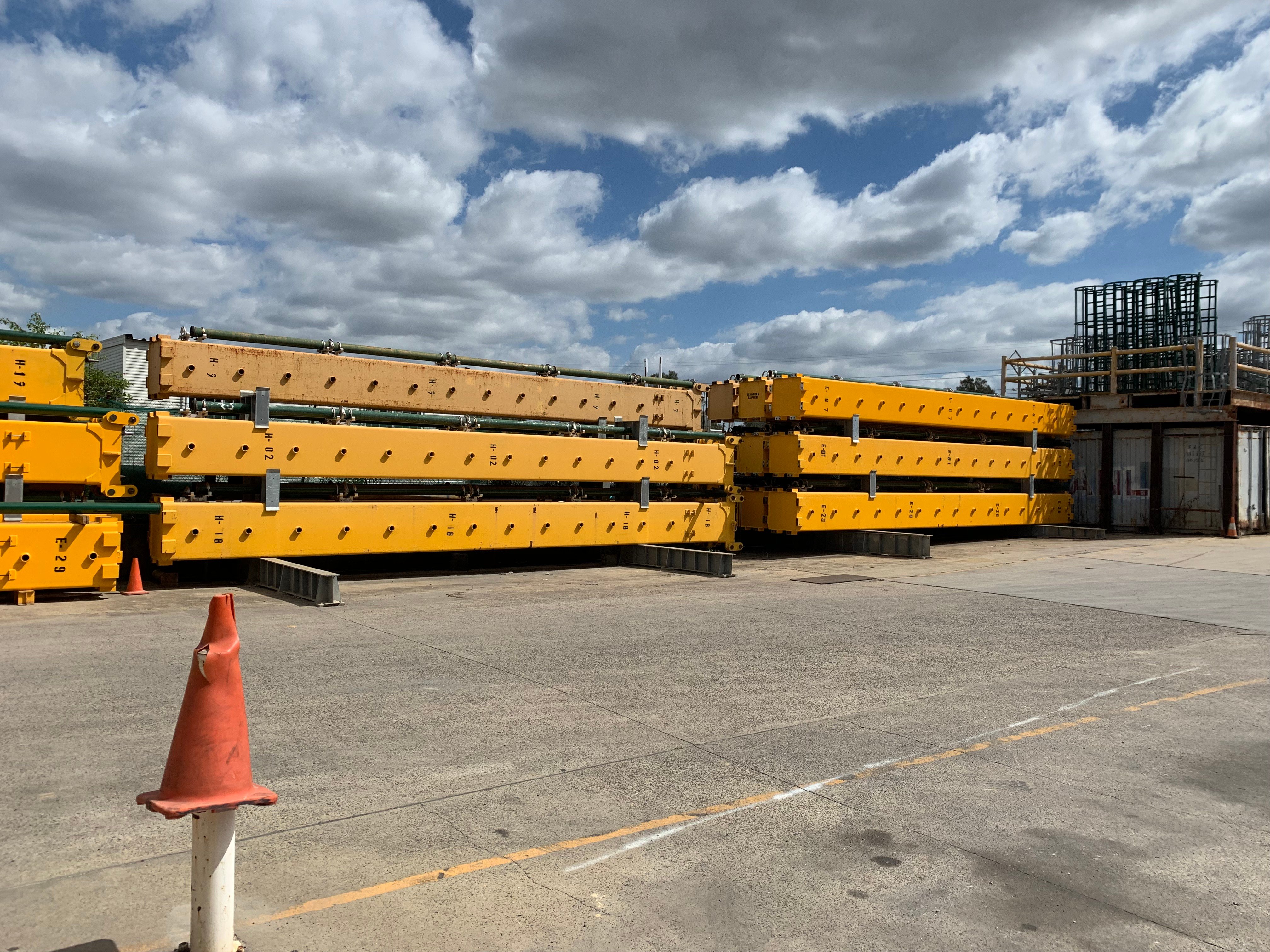 The Solution – Streamlined, Digitised Construction Management Processes for Efficiency & Accountability
The Neo Intelligence construction management system has streamlined and digitised the existing Boral Concrete processes, which has empowered the team to take accountability for their work and reduced reliance on phone calls, manual paperwork and miscommunication. Here's how:
Increased Communication and Coordination: With Neo Intelligence, Boral can pull pump requirements from the system, eliminating the need for direct communication. The system assigns pump locations, allowing the team to focus on other essential tasks such as recording start times, end times, leave yards, and arrival sites for payroll. This streamlined communication and coordination process has dramatically helped reduce team frustration and improved efficiency.
Digitisation of Rostering and Timesheet Data: With Neo Intelligence, employees must input their information into the system, making them accountable for their actions. Whatever is recorded in Neo Intelligence is considered the final word, fostering a sense of ownership and reducing the occurrence of excuses or blame-shifting.
"It was challenging for the team to keep track of the materials as it was common for them to use the excuse 'I told you so' or 'I forgot'. However, Neo Intelligence has given the team autonomy and made them accountable, as whatever they input into Neo is considered the final word." - Victor Lourenco, Allocations Manager at Boral.
Seamless Integration with Jobpac for Enhanced Efficiency: Margaret Lawson, Payroll Officer at Boral, reflects on the transformative impact of the Neo integration with Jobpac.
"Thanks to Neo Intelligence's integration with Jobpac, we've revolutionised our operations, boosting team productivity and accuracy. With this integration, we've achieved an astounding 80% reduction in the time previously spent on manual payroll calculations and allowance input into Jobpac. Now, it's as simple as pressing a button. What sets this apart is not only the efficiency but also the accuracy, as payroll data is directly sourced from our fieldworkers using the Neo Intelligence Fieldworker app, while allowances are meticulously calculated through the Neo Intelligence software."
Efficiency = Significant Time Saving: With Neo Intelligence, team members can input their information and requirements anytime, 24/7. This eliminates the need for constant communication and follow-up, allowing the team to focus on their work without delays or interruptions. The system streamlines processes and reduces pesky phone calls.
Neo Intelligence has provided Boral with a robust digital rostering system, improved communication, time savings, and ease of use. It has streamlined processes, reduced dependency on phone calls, and enabled 24/7 access for team members.
Boral - Favourite Features and Functions
We asked the team at Boral which Neo Intelligence construction management platform features had provided the most significant business impact:
Rostering and timesheets

: Boral uses Neo Intelligence primarily as a rostering and construction scheduling software and a means of communication with the team. It allows them to allocate resources and communicate job requirements efficiently. The system provides a centralised platform for managing schedules, making it easier for the team to access and input their requirements, reducing the need for phone calls or manual coordination.

Team communication portal

: Neo Intelligence eliminates the need for individual communication about pump requirements and assigned locations. The system communicates this information, allowing Boral to focus on recording start times, end times, and other details for payroll, providing more visibility across all team members and subcontractors.

User-friendly interface

: The team at Boral loves the ease of training and simplicity of Neo Intelligence. A straightforward and easy-to-use system allows for quick implementation, especially for new companies or individuals unfamiliar with the software. The learning curve is flat and convenient.
"You don't want a system where there are 20,000 steps to put a job in, and it's going to take you 10 minutes to put one in, and it's going to take you three months to learn it. I knew how to use Neo Intelligence completely in no time." Felicity King, Control Officer at Boral.
Seamless Jobpac Integration: Apart from the remarkable 80% reduction in the time previously spent on manual payroll calculations and allowances, the Neo Intelligence integration with Jobpac offers a host of additional advantages. In the pre-Neo era, the purchase order (PO) workflow involved receiving PO information from the Boral on-site teams through paperwork, which then required manual collation and entry into Jobpac.

With Neo Intelligence, this cumbersome process has been completely streamlined. Neo now seamlessly connects with POs within Jobpac, creating a live feed of active PO line items. Boral on-site teams can effortlessly record quantities used via the Neo Intelligence Supervisor app, and this data is seamlessly exported directly into Jobpac. This integration not only saves the Boral team valuable time but also eliminates the need for days of manual processing each month and ensures the accuracy of data.


A centralised system where information could be easily accessed, reducing the burden of managing a growing workload and ensuring accurate and reliable data was the key "IT factor" that saw Boral quickly adopt Neo Intelligence as their construction operations management software.
Bonus Benefit – Knowing they are there for us
Neo Intelligence isn't a set-and-forget solution. We pride ourselves in our customer service and resolution-oriented approach to enquiries and problems, with fast and personalised customer service:
"Having someone to call when something goes wrong is the main thing; you always have someone from the Neo Intelligence team there. We'd mess up at ALL times at ALL hours, so to have someone answer the phone or a ticket so quickly has been incredible. If we had an issue and had to wait a few hours or half a day for a resolution, we wouldn't be thrilled," said Felicity King from Boral.
We understand that in construction, time is money; therefore, ensuring excellent and speedy customer service is a foundational pillar of the Neo Intelligence mission and values.