How SG Formwork Reduced Payroll Processing and Resource Allocation by up to 80% With Neo Intelligence
Company: SG Formwork
Industry: Formwork
Location: Melbourne, Australia
Published: 9 August, 2023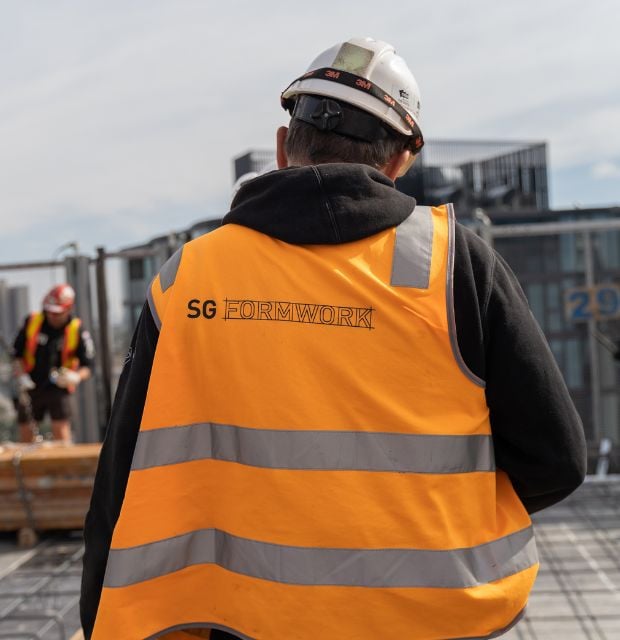 How SG Formwork Reduced Payroll Processing and Resource Allocation by up to 80% With Neo Intelligence
A mainstay of the construction industry for more than 60 years, The Crema Group excels in offering customised, start-to-finish building solutions, with a team of skilled specialists who cover everything from planning and design to development, construction, and project management, ensuring complete control and confidence for clients.
Formed in 2014 as a subsidiary of The Crema Group, SG Formwork is a leading Melbourne-based company specialising in high-rise concrete and formwork structures, known for delivering exceptional quality and safety with a track record of successful projects.
We chatted with Payroll Officer Cherry and Construction Manager Lucas Tabacco to find out more about the challenges SG Formwork faced that led them to streamline their operations and improve efficiency with our construction management software.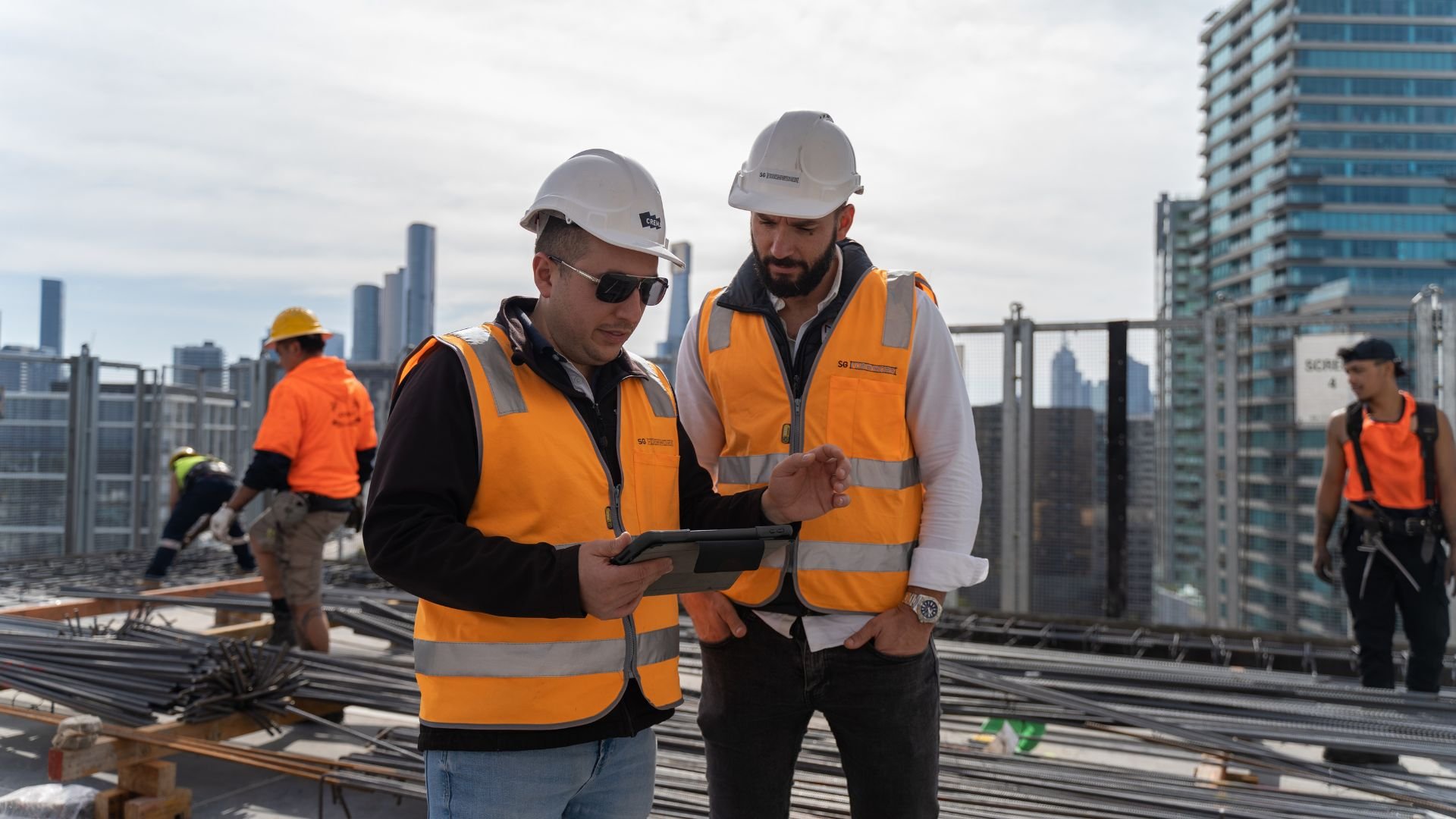 The Problem - A manual Labour-Tracking & Payroll System that's Impossible to Scale
SG Formwork was encountering significant challenges due to the limitations of manual paperwork, which proved to be unscalable for its large workforce. The situation became critical when they realised their inability to track employees and subcontractors effectively across multiple extensive (and expensive!) projects and timesheets.
Before implementing Neo Intelligence, SG Formwork relied on a manual payroll processing system. This manual approach was time-consuming, prone to errors, and required significant effort from the payroll officers. Processing the payroll for a large workforce took around one full day, which could have been more efficient and less resource-intensive.
"When we got bigger, it became impossible to maintain accuracy for myself and our team and accounts and payroll. We had to stop and breathe and see what we could do to make it more efficient and accurate." Lucas Tabacco, Construction Manager from SG Formwork
Other problems the team faced with manual documentation were:
Difficulty in EBA Interpretation: The team needed help accurately interpreting and applying the Enterprise Bargaining Agreement (EBA) when processing payroll. Ensuring compliance with the agreement's provisions, such as meal and travel allowances, was challenging and prone to mistakes.
Error Detection and Reporting: Cross-referencing timesheets, jobs, and cost codes are time-consuming and prone to error. An efficient error detection and reporting mechanism could have helped their ability to maintain accurate records.
Resource Allocation Challenges: Tracking personnel allocation, ensuring the right employees and subcontractors were assigned to the appropriate projects, and minimising miscommunication were complex tasks requiring a more streamlined and centralised system, especially across multiple construction sites.
Lack of Integration with Jobpac: SG Formwork used Jobpac, an alternative construction management software, to manage their projects. However, the lack of integration between Jobpac and its payroll system created inefficiencies and data synchronisation issues.
Lack of Electronic Site Diary Management: Maintaining site diaries, which include important notes, weather conditions, and other relevant information, took a lot of work. Foremen had to rely on traditional paper-based methods to record and communicate site information, making accessing and sharing real-time data with relevant stakeholders difficult.
The Solution- Resource Allocation and Timesheets made Intelligent, Digital and Easy
To overcome these challenges, SG Formwork decided to adopt Neo Intelligence. By implementing our construction and project management platform, we collaborated to solve their pain points with the following solutions:
EBA Interpretation Assistance: By incorporating the specific provisions of the EBA into the system, Neo Intelligence has provided a comprehensive and up-to-date database of EBA rules and regulations, making it easier for Cherry and her team to interpret and apply the correct rules during payroll processing.
A Centralised Platform for Labour Resource Allocation: The platform efficiently manages and tracks personnel allocation across multiple construction sites. The system has allowed Lucas to view the availability and skills of employees, assign them to specific projects, and monitor their progress. This streamlined approach has minimised miscommunication, improved efficiency, and optimised labour utilisation.


"Our biggest risk is labour cost and time. Implementing Neo allows us to identify how many employees we have and where they are allocated, which translates to costs. Saving time and money on labour allocation is the biggest benefit." Lucas Tobacco, Construction Manager from SG Formwork
Jobpac Integration: Neo Intelligence seamlessly integrates with Jobpac. This integration allowed for the seamless transfer of data between the two systems. Employee information, project details, and other relevant data are synchronised, eliminating the need for duplicate data entry and ensuring consistency across systems.
The SG Formwork team estimates they have saved up to 80% on manual payroll processing time and resources, adding up to more than $150K annually
With Neo Intelligence, they have fully automated the payroll processing system, eliminating the need for manual calculations and data entry.
"With Neo Intelligence, it only takes me to do the work of two people! I'm doing it all for 233 employees and processing it for around three hours, which saves an entire day of processing and an entire person as a resource!" - Cherry, Payroll Officer at SG Formwork.
SG Formwork - Favourite Features & Functions
We asked Cherry and Lucas which Neo Intelligence features had provided the most significant business impact for SG Formwork :
Timesheets & Payroll

- The Neo Intelligence platform is integrated with time-tracking systems, allowing employee and subcontractor hours and attendance data to be automatically captured and transferred to the payroll system. This automation significantly reduced the time and effort required for SG Formwork to process payroll, ensuring faster and more accurate results.

Live Reporting

: Our software includes robust error detection and reporting features. It automatically cross-references various data points, such as timesheets, job, and cost codes, highlighting inconsistencies or missing information. Cherry and her team received real-time notifications and reports, enabling them to identify and rectify errors, ensuring accurate payroll records quickly.

Site Diary

:

With the electronic site diary management feature, employees and subcontractors can record site information digitally, including notes, weather conditions, and other relevant details. The system allows for real-time updates and accessible information sharing with relevant stakeholders. Digitising the site diary process improves data accessibility, accuracy, and collaboration among team members.
"Neo Intelligence is 100% worth the journey that we've decided to undertake not only on-site but with payroll; it's made the transition very smooth and mitigates many errors. This has dramatically improved our payroll process!" - Cherry, Payroll Officer at SG Formwork.
Using Neo Intelligence's Construction Management Software, SG Formwork estimates a total saving of more than $150K yearly in resource, time and processing costs
Are you considering implementing the Neo Intelligence platform to digitise and streamline resource management, enhancing efficiency across your sites? We invite you to schedule a demo with our team today to explore the capabilities of our software and discover how it can benefit your business.